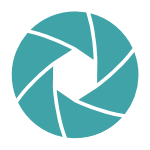 Markets Served
1024tm offers clients four decades of industry experience spanning a range of inter-related markets encompassing networking, telecommunications, wireless, Internet, data center, cloud, Big Data and AI/ML:
Mobile Network Operators
Communications Service Providers
Internet Service Providers
Cloud Service Providers
Cloud-Native Enterprises
Enterprise Hybrid Multi-Cloud
Specialization in Analytics & AI/ML
1024tm has developed a specialization in network visibility, Big Data analytics, streaming analytics, full-stack observability, AIOps and the application of AI/ML to utilize machine intelligence for augmenting the capabilities of human operators, streamlining and automating system operations in complex, large-scale networks, data centers and hybrid multi-cloud environments.
Technology Domains
Over the past decade, we have witnessed explosive growth in the adoption of a new generation of technologies that are driving fundamental change in the markets our clients serve. As a consequence, 1024tm has developed expertise in the following technology domains:
4G/5G network architecture
5G analytics & AI/ML (NWDAF)
Open RAN architecture
Open RAN Intelligent Controller (RIC)
Edge computing
IoT connectivity & platforms
SD-WAN architecture
Software-defined networking
Network function virtualization
Network orchestration & automation
Cloud-native infrastructure
Hybrid multi-cloud environments
DDOS detection & mitigation
Want to know more about 1024tm?