About 1024 Technology Marketing
I started 1024 Technology Marketing as a boutique consultancy to serve the unique needs of technology driven startups and emerging growth companies.
Our mission is to help you plan and execute the marketing and business development initiatives critical to your company's success. We can serve in an advisory capacity, assist with specific projects, or complement the resources of your team as needed, while I can provide the depth and breadth of a highly experienced, senior marketing executive on a part-time, interim or project basis.
With access to a network of skilled freelancers, marketing agencies, PR firms and industry analysts, we are capable of tackling fairly broad initiatives for clients, and can function as your virtual marketing team, allowing you to conserve cash and invest more in other areas. We can even assist you in building out your team and retaining outside agencies.
Because we are flexible about how we engage with clients, we can work with you in a way that best accommodates your needs.
Stephen Collins, President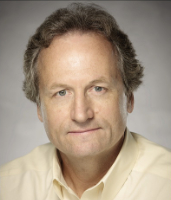 Stephen Collins bio
For 20-plus years, I've been helping technology driven companies with strategic marketing and business development in a variety of roles:
entrepreneur & company founder
VP of marketing and business development
director of product marketing
director of product management
independent consultant, advisor & investor
I've worked with many startups, but also rapidly growing, highly successful companies such as Acme Packet, Sonus Networks and Wellfleet Communications. My most fulfilling experience was cofounding Spring Tide Networks, where we created a new class of network switch for service providers, leading to a $1.5 billion acquisition by Lucent Technologies.
By working exclusively with startups and fast growing companies, I have gained invaluable, firsthand experience in many areas critical to early stage companies:
developing a business plan & raising capital
launching new products & companies
defining new product categories
recruiting reseller & OEM partners
enabling sales teams to sell new products
I have also been fortunate to work closely with many incredibly bright entrepreneurs, executives, investors, engineers, marketers and sales people who have been generous in sharing their knowledge and expertise with me.
Check out my LinkedIn profile for more information on my work history.
I studied computer engineering in college, and for the first 10 years of my career worked as a software engineer developing complex data communications and networking equipment.  As a result, I bring a strong technical background and an engineer's methodical, analytical approach to the work I do.
I am currently an advisor to the Slater Fund and also mentor students in entrepreneurship at Brown University.  In the past, I have served as an advisor to the Department of Electrical and Computer Engineering at UMass Amherst, and have helped judge the UMass Innovation Challenge business plan competition.  I also served for 12 years on the board of the UMass Foundation.
In my free time, I enjoy tennis, playing music and saltwater fishing.  My wife and I have two daughters and reside in Westport on the south coast of Massachusetts.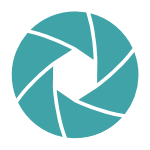 Market focus and expertise
Over the course of my career, I have been able to quickly get up to speed and operate successfully in a wide range of new markets and technology domains.
For example, I have experience in the following markets:
telehealth for seniors aging in place
telemedicine & digital health
software-defined networking
broadband infrastructure & OSS/BSS
IP communications systems & software
femtocells & mobile network infrastructure
fixed/mobile convergence solutions
deep packet inspection equipment
enterprise networking infrastructure
If your business is technology driven, I am confident that 1024 Technology Marketing will be highly effective in helping you achieve your goals.