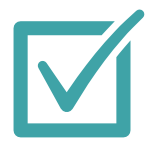 Consulting services
Helping clients bridge gaps in expertise and execution
Consulting engagements with 1024tm can span different areas, tailored to the needs of each client. Our goal is to enable you to achieve your business objectives by bridging gaps in your organization's ability to plan, execute or manage projects due to budget, staffing, scheduling or organizational constraints.
We provide a cost-effective way to supplement the capabilities of your organization when it is challenging to find people with the right mix of multidisciplinary skills and industry experience. We can execute time-consuming and resource-intensive projects that your current team doesn't have the cycles or expertise to tackle.
Typical client engagements
A typical client engagement might involve projects in one or more of these areas:
Market readiness
Market research & competitive analysis
Key market segments & use cases
Value proposition refinement & validation
Positioning & messaging
Content creation
Marketing collateral
Website content
Blogging & social media
Video production
Go-to-market strategy
Product marketing programs
Thought leadership initiatives
Influencer engagement
PR & marcom management
Sales enablement
Sales tools & training
Customer prospecting
Channel enablement
TCO/ROI analysis
Engagement profiles
We can work with clients project-by-project for short term or intermittent engagements and on a retainer basis for clients with long term needs that span multiple objectives. We can also offer the services of a virtual VP or team leader for companies seeking the guidance and experience provided by a senior marketing executive.
Want to know more about our market & technology focus?