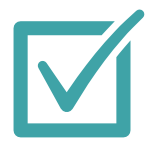 Consulting services
Bridging gaps
Depending on your company's needs, a consulting engagement with 1024tm could span multiple strategic and tactical objectives. Our goal is to help you achieve success by bridging gaps in your ability to plan or execute due to budget, schedule, staffing or organizational constraints.
Client engagements
Client engagements typically involve initiatives in one or more of these areas:
Market readiness
Market research & competitive analysis
Market segmentation & key use cases
Value proposition refinement & validation
Positioning & messaging development
Marketing content
Product & solutions overviews
Data sheets and white papers
Customer success stories
Website structure & content
Go-to-market strategy
Launch planning & tracking
Marketing content roadmap
Campaign & program development
PR & influencer strategies
Sales enablement
Sales tool development
Sales training & support
Channel marketing programs
Inside sales programs
Cost-effective
We provide a cost-effective way to invest in the product marketing function, especially when it is hard to find people with the right mix of multidisciplinary skills and industry experience. In larger organizations, we can also serve as a central point of contact to improve coordination and communication between your product, marketing and sales teams.
Dedicated resources
We can execute resource-intensive projects that your existing team doesn't have the cycles or expertise to tackle, such as in-depth market analysis, developing a TCO/ROI business case or supporting participation in industry events.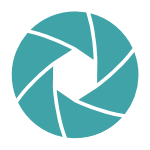 Industry focus
We are confident engaging clients across a broad spectrum of technology-driven markets, but can offer domain-specific knowledge and expertise in the following market and technology sectors.
Enterprise Hybrid Multi-Cloud
Virtualized cloud-scale services
SaaS applications & SD-WANs
Intent-based networking & automation
Application performance monitoring
Network monitoring & analytics
Big Data Analytics
Machine learning and AI
Predictive analytics
Real-time streaming analytics
Multi-dimensional analysis
Commercial products
Open source projects
Internet & Cloud
Public cloud services
Internet infrastructure
Content distribution networks
Video streaming
Public WiFi networks
Internet of Things
Sensors & devices
Network connectivity
IoT platforms
Healthcare IoT
Industrial IoT
IoT analytics
Network Service Providers
Virtualized network services
5G & mobile edge computing
Unified communications
Telco analytics
OSS/BSS transformation
Network Security
Network security tools
Packet flow visibility
Microsegmentation
Software-defined security
SIEM & security analytics
DDoS attack mitigation
Want more information about 1024tm?